Who would have thought that a bronze statue of an Akita dog would inspire millions of people around the world? I didn't. (Vicki Shigekuni Wong)
Speaking of loyalty, the most known creature that is considered to have greatest loyalty on Earth is dog. Ask anyone, you will find most of them regard dog as "man's best friend".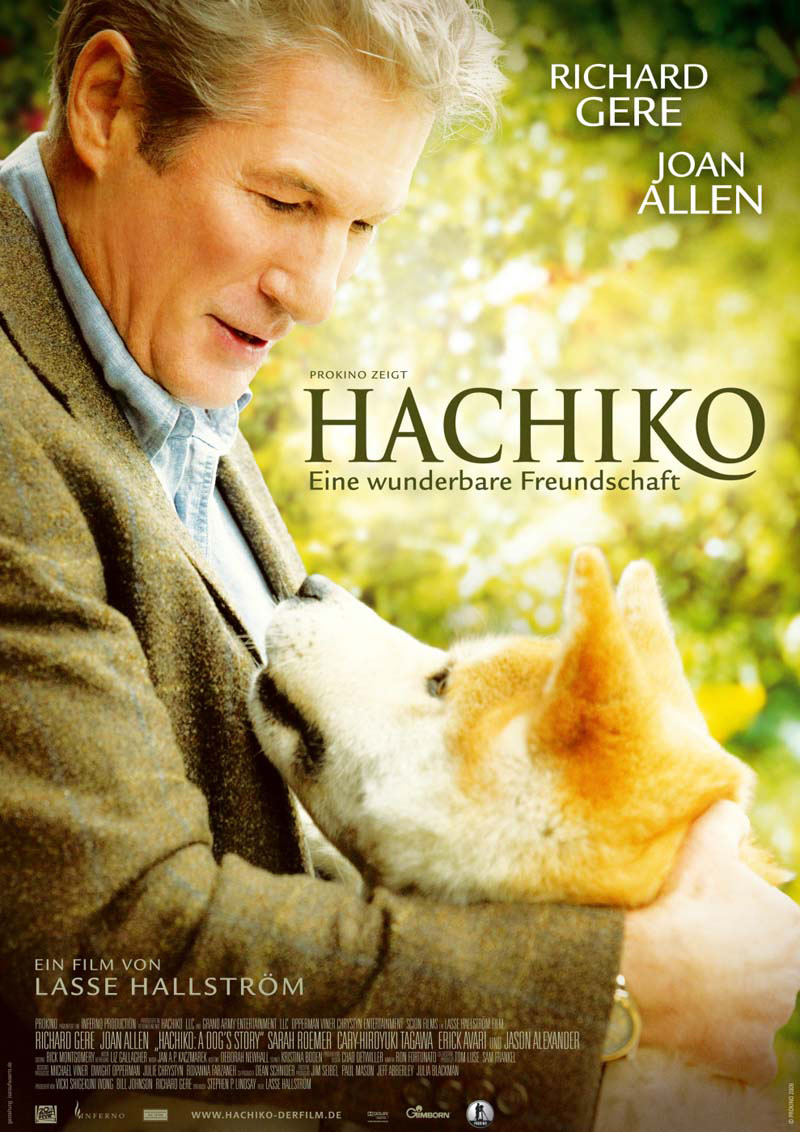 Spending an hour and 33 minutes for a quite low quality Matroska-formatted and Malay-subtitled video (for me could not find one in English that is synchronized with the video, because the sound quality is low), I would say I have a good time. I have watched a lot of animal-based movies before, but for this one, I have to admit that my tears almost bursting out from my eyes. You can say I am a sensitive-hearted person; hey, almost everyone in my family had their tears seen while watching a movie, at least once.
Okay, I admit that I cried, but for the trailer that I've watched last week. I have my reason for that: right after I dried up my tears for the final episode of Tokyo Tower, I happened to watched the trailer on Youtube. Then, yeah I continued crying of course, I downloaded "Hachiko: A Dog's Story".
I am not meant to be a spoiler, but Hachiko's story has became a worldwide tale. Just type "Hachiko", or "Hidesaburo Ueno" on Google or Yahoo, and shall thee find a lot of information about the story. Well, I am not into the film, but more to the real story.
The late Ueno Hidesaburo
Adopted by Ueno, a Toudai's professor, in early 1920's, this Akita-typed dog became Ueno's best friend. When Ueno went to work, Hachiko greeted him at the front door, and later waiting for his master's return at the nearest railway station(Shibuya). This became Hachiko's routine, till the rough moment happened.
Ueno went to work on morning 21 May 1925, and unfortunately he never return after that. Suffered from cerebral hemorrhage, he died on the same date. Hachiko, however, only realized that his master just not coming home, and decided to wait for Ueno at the same station not for days, but for the next 9 years, precisely at 6 p.m as the usual routine. Eventually his faithfulness became Japan's symbol of loyalty.
Hachiko
Oh, Hachiko died on March 8, 1935 at his waiting spot.
Let us ponder...
Hachiko is still believe that Ueno will return home with him, although being told about Ueno's death. He keep his faith strong, and would not tremble even the chilly winter hurt him. You know...9 YEARS CONSECUTIVELY! He never stop trusting, and waiting till his lifespan ended. I think, he will still be waiting if he is granted with eternity.
How...about us, Muslim?

He will [then] amend for you your deeds and forgive you your sins. And whoever obeys Allah and His Messenger has certainly attained a great attainment.
(al-Ahzab 33:71)
Allah has promised us that the 'day' will come. But still, most of us took it for granted. Not to blame for those who do not know, but for those who know and still prioritizing the world matters(including me) over our Deen, something is probably wrong. Aren't we believe, or we lost our faith towards the incoming moment of that 'day'?
Photo courtesy of NY Times
Yeah, it is true that the Muslim world today is being, somehow, attacked and humiliated by some individuals, and there are also a lot of disunity among us.
But, if we still be an ignorant, it would not lead us towards a better solution.






"Jaga tepi kain sendiri."
"Jage diri sendiri udah."
"Biarkan jer lah, asal tak kacau kita sudah."
I can say, this is the mentality that only worsen the situation of our ummah. Let see, in surah al-Mulk...what did Allah tell us.
"Almost bursting with fury: every time a group is cast therein, its keepers will ask, "Did no warner come to you?".
They will say: "Yes indeed; a warner did come to us, but we rejected Him and said, '(Allah) never sent down any (Message): ye are nothing but an egregious delusion!'".
They will further say: "Had we but listened or used Our intelligence, we should not (now) be among the companions of the Blazing Fire!".
They will then confess their sins: but far will be (Forgiveness) from the companions of the Blazing Fire!"
(al-Mulk 67:8-11)
Allah tells the story of those who has been thrown into the Hellfire. Yes, those people regretted their ignorance. Are we going to be regretted, too?
In Tafsir fi Zillal al-Quran by Sayyid Qutb, the angels who are guarding the Hellfire reprimand them, while they are in the need of help.
Not only that, Allah condemn those who are in the Hellfire.
Can you imagine? Just like a man who is dying after being beaten, but the other people just give a glance and plus, they cursing him.
Would you be one of them, I mean, those in the Hellfire? I would say I wouldn't.
But actions are needed now, not just pretty words...isn't it?
And this is our responsibility, for the others.
"By (the Token of) time (through the ages),
Verily man is In loss,
except such As have Faith, and do righteous deeds, and (join together) In the mutual teaching of truth, and of patience and constancy."
Hachiko Statue. Rebuild on Aug 1948,
on the same spot where Hachiko waiting for Ueno
Let us get back to Hachiko's story.
He did believe that his master will return, thus he doing his job...waiting and waiting...
For us, Allah has promised us that 'day', aren't we supposed to do our duty too, as said in above verses? I am afraid that any disobedience or ignorance only costs us our chances of happiness and rewards granted by Him. This is a business...you see.
You did as told, and your employer would pay you the adequate amount for your job. It is a common thing, known all over the world. But then, our business with Allah seems unbalanced, since Allah will grant us more.
Are you going to miss this chance of
fortune?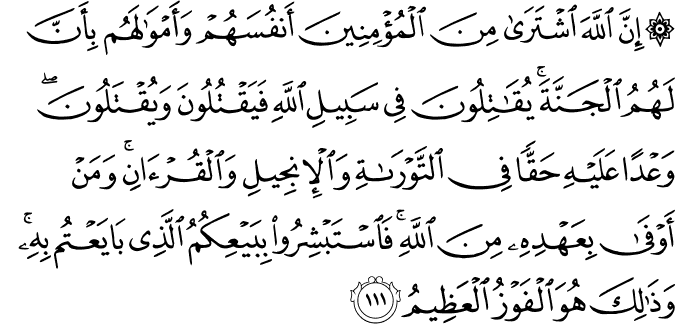 "Indeed, Allah has purchased from the believers their lives and their properties [in exchange] for that they will have Paradise. They fight in the cause of Allah , so they kill and are killed. [It is] a true promise [binding] upon Him in the Torah and the Gospel and the Qur'an. And who is truer to his covenant than Allah ? So rejoice in your transaction which you have contracted. And it is that which is the great attainment."
(at-Taubah 9:111)
Verily, it's your choice!